Products we offer at JP Mini Ranch Feedstore
Purina
Your animals have nutrition requirements-not ingredient requirements, so we make small adjustments to the ingredients in order to maintain consistent nutrient concentrations across every bag.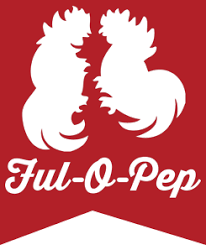 Ful-O-Pep Feeds
For over 25 years the Ful-O-Pep brand has been providing bird and pet feed to Texans. We will continue this tradition quality horse, cattle, deer, goat, sheep, swine, poultry, wild for years to come by maintaining reasonable prices without.

NUTRENA FEEDS
Care and Feed Innovators Since 1921. From the beginning, our Nutrena scientists set out to understand exactly how good nutrition works.
Thomas Moore Feeds
Today, Thomas Moore Feed provides bulk and bag feed to the finest retailers and customers in Central Texas. You will be comforted to know that our family is much like your own — raising cattle, horses and other livestock with that same need for quality feed at an affordable price.